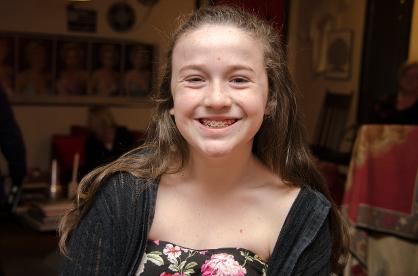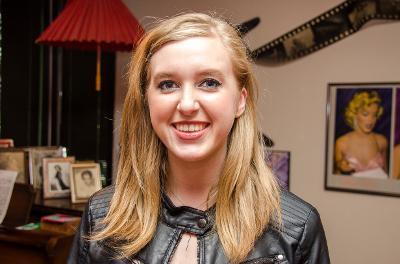 Lydia Davis - Dance
Sixteen-year-old Lydia Davis was delighted to receive The Virginia Budge Award for 2016, in her march toward becoming a professional dancer. The award is aimed at assisting fine arts student in the goal in the world of the arts. Beginning her climb aimed at her goal, she three years in Creative dance classes with Susan Moser at Tanza. Barely taking a breath between her reach for more expertise in her field, she turned her dancing attention to ballet, modern, pointe and jazz. Lydia has said her "biggest historical influence is Maria Tallchief, a Native American Osage Tribe." Tallchief studied and worked in New York City with George Balanchine. Lydia Davis, has received praise from her instructors and teachers as she became a teaching volunteer with disabled dancers and other classes in dance for adults. Ballet instructor at Miami Valley Ballet Theatre, Kodee Van Nort, said of Lydia: "I commend her efforts in wanting to better herself. . . .I would be more than willing to sing her praise." After graduation from Hamilton High School, Lydia plans to attend North University and major in dance. Brittany Blevins Belew, who knew Lydia many years, said: "She is the student that others that others students want to work with because of her academic dedication and positive attitude."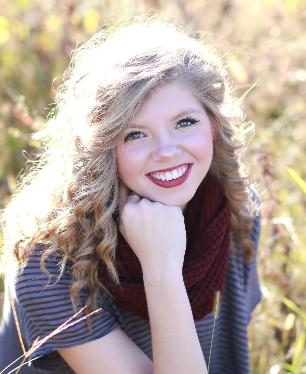 Amanda Adams – Graphic Arts/Fine Arts
Amanda Adams will graduate from Edgewood High School in 2014 and plans to attend Ohio State University in the fall. Her area of concentration is Fine Arts with an emphasis on the Graphic Arts. She is designated "Gifted in Art."
Amanda has received many awards and recognitions including: Artist of the Month, Best in Show awards and several first and second-place awards 2009-2013 and has designed many logos for tee-shirts and posters. One of her goals is to intern with Disney and Pixar as an illustrator. Amanda thanks her high school art teacher for pushing her out of her comfort zone and inspiring her to stretch.
Amanda will use the VBA to help pay for the expense of costly design software and equipment.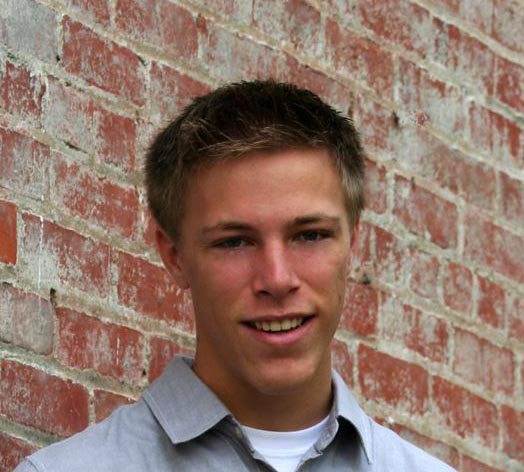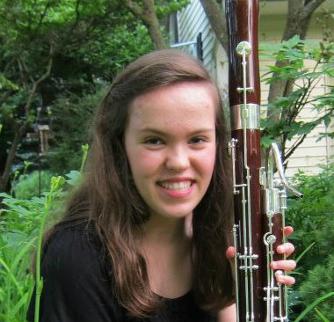 Emily Prochaska – Bassoonist
Emily Prochaska is presently attending Talawanda High School and upon her graduation in 2015, Emily plans to obtain a M.A. and D.M.A. Her hope is to become a bassoon and music theory professor in a college or university.
Emily performs with Talawanda's Concert Band and has taken music theory courses at Miami University. Among Emily's many accomplishments are: receiving a superior rating at the OME Solo Contest, Outstanding Talawanda Concert Band Member, and the Jack and Audrey Confer Scholarship.
Emily has been accepted to travel to Luxembourg to participate in the Vianden International Chamber Music Festival. She plans to use the VBA funds toward travel expenses.
2013 Virginia Budge Award Recipients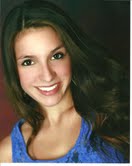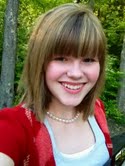 2012 Virginia Budge Award Recipients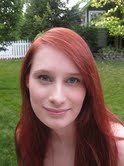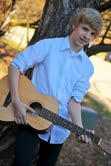 Logan Fox
Hamilton High School student Logan Fox is a winner of one of three 2012 recipients of the Virginia Budge Awards for Fine Arts.
Fox , who performed a cello piece for his audition, is a member of the Hamilton Fairfield Youth Orchestra, the Dayton Youth Strings and is a pit orchestra player for the Community Theater.
He believes, he said that music is an unspoken language. That it communicates a story, reveals emotion, and will even move a person to the point of changing their life.
"I will never get to personally interact with ever person in the world; but the language of music certainly makes that goal more attainable. Through music I can ssssssseffectively share my life with other people and maybe help to reveal insight to a life of their own
"It s this communication that brings people together and helps us to realize the true meaning of community. My interest in music is just one role on a step to achieving that community."
Fox plans to use his scholarship funds for music camp.
2011 Virginia Budge Award Recipients

Lauren Kolas
"I plan to balance my singing, dancing and acting with my grades so I will be graduating (from high school) with a 4.0," said Lauren. Her plans for college in the fall of 2012 include enrolling as a performance major. Even at her young age, she volunteers in many areas in the community, performing in nursing homes and raising funds for African children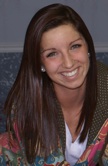 Danielle Grimes
17, plans to use some of her award funds to push forward her studies as an artist. "I have a huge passion for art and I can't picture myself doing anything else." Art, she believes, is in everything around, wherever one goes.


Gerald Hopper
16, a dedicated theater lover, has spent much of his high school time performing and working on costumes, makeup and hair styling for theatre productions. In addition, he performs as a vocalist in many shows. He plans to go to a "great fashion and cosmetology school in New York City," he said. Within his goals is to become "a successful and productive member of society."

2010 Virginia Budge Award Recipients

Rachel Brown
Violinist, has been taking violin lessons since she was in kindergarten, beginning at Mehas Music for kindergarten and continuing to this date with the Center for the Arts in Wyoming. Orchestra concertmaster for the seventh and eighth grades, she will attend Fairfield High School next year. "Whether I ultimately decide to major in music or not, I definitely plan to continue to study music because I believe music sets people free. . . .The ability to play an instrument gives me freedom, at any time, to sit down, drag a bow across the strings and forget everything that's going on."


Julie Vash
Artist, will graduate from Lakota East High School this year, brought her expertise in art to the application process for the Virginia Budge Award. Among many honors and awards, Julie has earned are this year's governor's art show regional recognition award and the Scholastic Silver Key Award. One of her paintings was also chosen to hang in the new Children's Hospital Medical Center, Liberty Campus. "Her drawing of a chair in the sunlight titled 'Morning,' earned a Silver Award," said one of her teachers, Linda Augutis, of the AP Studio at Lakota East. Julie is an extraordinary artist.


Helen Mullen
Fairfield Middle School eighth grader, whose goal is to achieve a music education degree. " I can't visualize myself anywhere except the stage." Helen has already a taste of the stage, having appeared in the chorus of "Joseph and the Amazing Technicolor Dream Coat," and performed in "Lion King," "Jungle Book," "he Sound of Music," "Best Christmas Pageant Ever" and "Thoroughly Modern Millie Junior." "Helen," said music teacher, Melody Wallace, ". . .is always excited about life and music and performing and continually has the next idea for a project. I wish every student would be that eager."